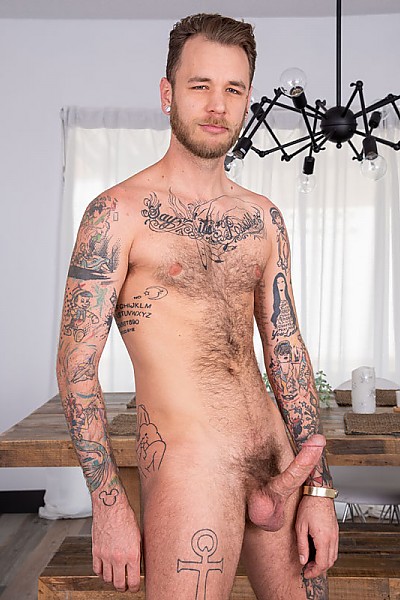 ryan powers (dp)
Hair Color: Sandy Brown
Complexion: Light with lots of tattoos
Build: Lean regular guy
Body Hair: Plenty of curly brown hair

Young, hung and full of cum, Ryan's a high sex-drive otter who's always looking for a hot wet hole to ram his bare cock into. "No condoms please, I'm saving the turtles" is his fuck credo, and his thick straight 8 is too tasty to wrap. Covered in tats and soft curly body hair, this bearded hipster is always up for a tangle.


ryan powers (dp)'s Content